Escapades cabernet sauvignon shiraz malbec
Color: Dark ruby red
Aroma: Grand aroma of concentrated fruit and oak, hints of ripe black currants and wild berries with
spicy notes of coffe bean and black berries. 
Taste: Full-bodied with a rich game and berry fruit palate, fine tannins and long licorice finish.
Food pairing: A perfect match with any meat dish like beef or lamb and especially game.

Production and maturation: Harvested in the early morning from a selection of hillside and south facing vineyards. Hand-picked grapes from selected Cape vineyards at optimum ripeness (24-25 Balling) and crushed, but not destemmed, to enhance the fresh berry fruit characters. Fermented in stainless steel tanks for 7- 10 days and then a portion taken to barrel for malolactic fermentation,
with the balance being completed in tank. Matured in small French barrels for more than a year before being blended and gently fined.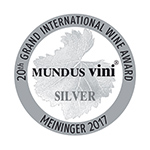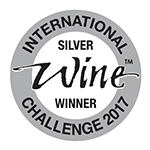 Origin: South Africa
Region: Coastal Region 
Classification: WO Coastal Region  
Varietal composition: Cabernet Sauvignon Shiraz Malbec