Escapades Sauvignon Blanc
Color: Light yellow
Aroma: Intense aromas of gooseberry, white peach and red currant.
Taste: Dry flavorful wine with ripe flavors of fig and guava with a long delicate limey aftertaste.
Food pairing: To be enjoyed on its own as an aperitif or with salads, shellfish, fish or poultry dishes.

Production and maturation: The fresh breeze from the Atlantic Ocean cools the grapes, causing slow ripening that gives maximum flavor development. The grapes are hand sorted and then destemmed before gentle pressing. Cool fermentation (14-17°C) with selected imported yeasts. Post fermentation, the wine is matured on lees for 3 months at regulated temperatures in stainless steel tanks for further creamy complexity.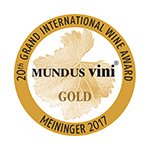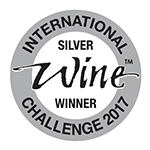 Alcohol volume: 13,5%
Origin: South Africa
Region: Coastal Region
Classification: WO Coastal Region  
Varietal composition: Sauvignon Blanc